Welcome to Our Cucina Italiana!
Discover the finest products found in the Mediterranean Diet and Italian Culture right here. Imported Italian Specialty Foods, delicacies and hard-to-find ingredients are found on our shelves. We import the finest quality Italian Specialty Foods; everything from olives and olive oil to seasonal treats and spices. Visit us soon, shop, enjoy, and have a delicious homemade panini and espresso in our cafe.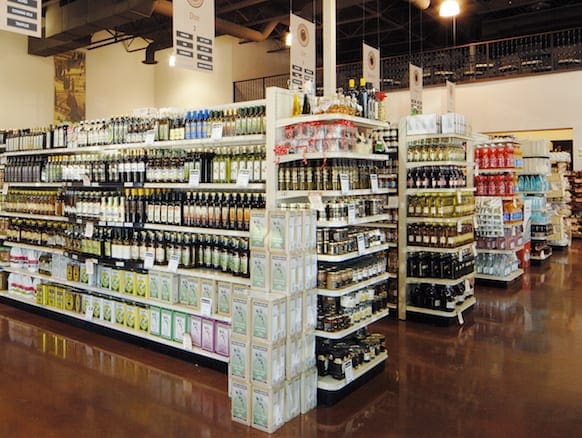 Click here to experience our world of Specialty Italian and Mediterranean Foods. Recipes and information on everything from olive oil to Parmigiano Reggiano and wine making are found here. Enjoy!
1465 Kootenay Street Vancouver, BC V5K 4Y3 - Phone 604-253-5578
Monday.........................8am-5:30pm Tuesday........................8am-5:30pm Wednesday...................8am-5:30pm Thursday.......................8am-5:30pm Friday............................8am-6:00pm Saturday........................8am-5:30pm
Closed Sundays & Holidays
562 Victoria Drive Vancouver, BC V5L 4E2 - Phone 604-216-2659
Monday.........................8:30am-6:00pm Tuesday........................8:30am-6:00pm Wednesday...................8:30am-6:00pm Thursday.......................8:30am-6:00pm Friday............................8:30am-6:00pm Saturday........................8:00am-5:30pm Sunday.........................10:00am-4:00pm
Holidays...........Closed